Look what arrived in the mail this week!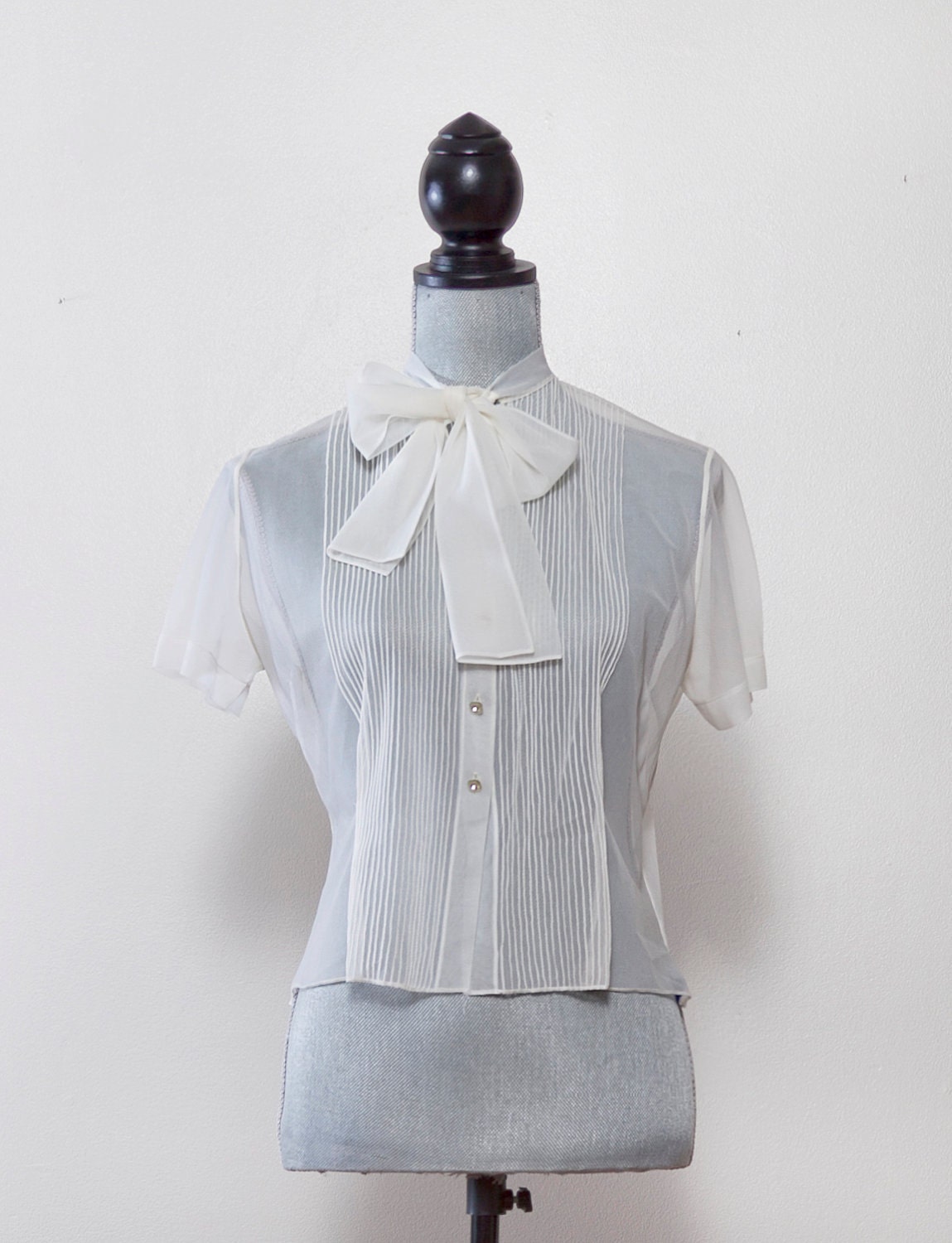 It is a beautiful white blouse from the 1950s in perfect condition! I bought it on Etsy from Aya, the woman behind Strawberrykoi.com, one of my favourite websites around. On her blog, I saw the picture of this blouse and I immediately knew it should be mine. It's my first piece from the 1950s and I love it. Too bad the season for wearing short sleeved blouses is over, but I think it would look great with a nice cardigan as well. Stay tuned and you might see it more often on this weblog.
I am still browsing Etsy for great finds all the time; I have currently fallen in love with a 1960s wool coat and 1940s oxford shoes and might order some other items along. Whatever it'll be, you'll see it appear on this site sooner or later.




And that's not the only thing that's new! I also created a layout that satisfies me for this blog, and have officially finished it today, now the header is up too. I've been working for several days on this particular header, and it just didn't look right until today. I know it's rather simple, but I love it nevertheless, especially because it is quite an achievement for someone with photoshop skills as poor as mine.
After searching for quite a while on google for the right pictures, I finally chose Marilyn Monroe (before she was the way we usually her - blond and possibly the biggest sex symbol of all time) and Bette Davis, whose left arm had to be made invisible, because it looked rather awkward without the original black background.

I hope you like it!