As you may know by now, my life at university sometimes kills me, leaving me left with no time, inspiration for my blog or whatsoever. I now finally have some time and and am in the right mood to write another blog entry for all those who enjoy reading my blog. (If there are any!)
I did, however, slightly change my layout - the entire navigation is on the left now and I changed the background.
First off, to apologize for my awful blogging behaviour towards my readers, I have created a 15% discount code that you can use in my
Etsy shop
from today until the 14th of March. The code is "1weekreadersdiscount" and, although I know there aren't many items in my shop yet, you might just find the item you want among them! And I might add some more items within this week if I find the time.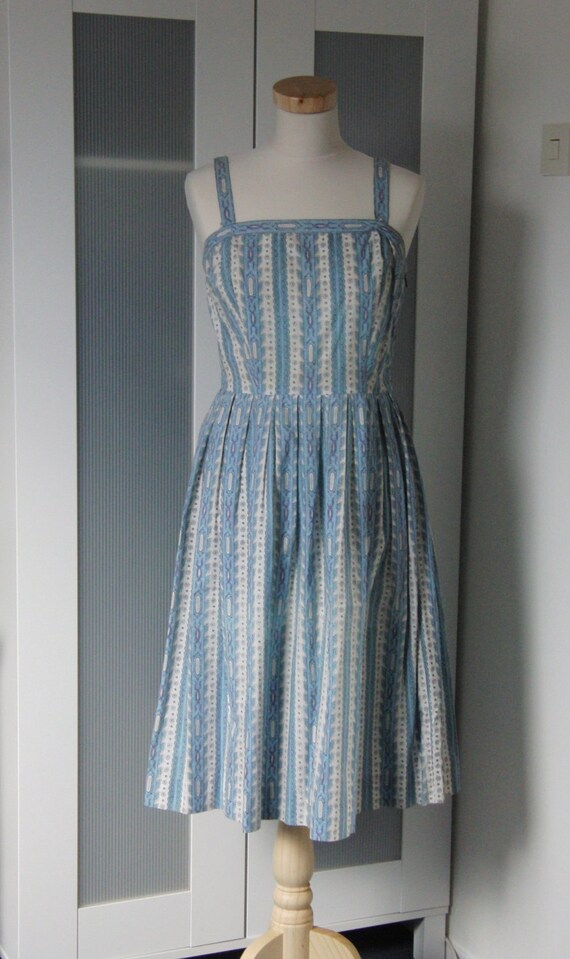 This lovely 1950s dress is available in my shop - if you're interested,
take your chance now, with my discount code!
I also noticed that I already have 24 followers now! Gotta say it's an impressive amount for me - my previous blogs had 15 at max before I quit blogging. I am not planning on quitting this blog however, so do not worry! Also, I have a giveaway you might enjoy in mind which I will open by the time I have a certain amount of followers - not sure which amount yet, but some more than I do now.
By the way, I have recently bought the most beautiful pair of 1940s heels on Etsy for a really reasonable prize. Too bad they landed at the Customs' on their way to Europe and I had to pay the mailman to actually receive them, but it was certainly with. I can't wait to wear them this Summer!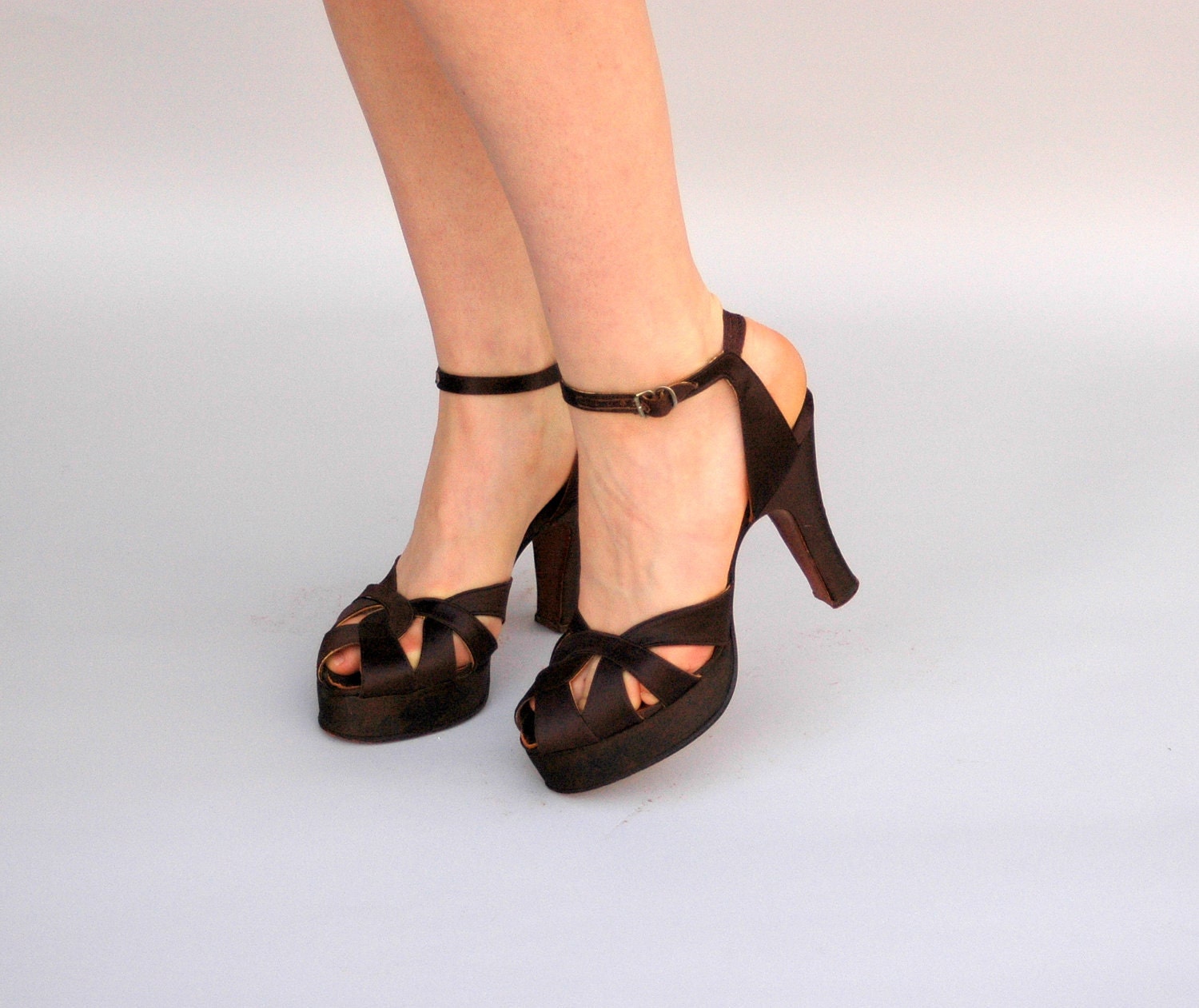 My new 1940s shoes. This is however the seller's picture - the weather is unfortunately not good enough to take my own pictures with them yet.
And those are basically the updates of my current life - see you soon!